Mason jar recipes are great for any meal, especially breakfast! When it comes to Mason jar breakfasts, if you're looking for quick and simple, try this easy omelet recipe!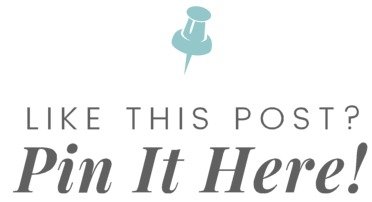 Mason Jar Breakfast Recipe: Easy Omelet in a Jar Recipe
I love Mason jar recipes…but you probably already knew that. This is, after all, a blog dedicated to Mason jar breakfast ideas and other Mason jar ideas, so it stands to reason I'm a fan. 🙂 Anyway… Mason jar recipes are awesome for lunch (if you don't believe me just check out this simple taco salad recipe), but they're no slouch when it comes to breakfast either.
In fact, Mason jar breakfast recipes can be fantastic for busy, on-the-go families, which I think covers about 95% of the population. When you need a fast breakfast, Mason jar recipes are just the thing. There's your overnight Mason jar breakfast recipes like blueberry overnight oatmeal and pumpkin spice overnight oatmeal. Then you have your microwavable Mason jar recipes like bacon and eggs and this microwave omelet Mason jar recipe. All of them are fast, easy, delicious, and nutritious. What's not to love?
This easy omelet recipe is one of my new favs because of how great it tastes and how fast it is to whip up in the morning. Seriously, with a tiny bit of prep in the evening (dicing the toppings), I can be devouring this microwave omelet in less than 5 minutes. By mixing up the toppings I use in this Mason jar breakfast recipe, my microwave omelet never gets boring. 🙂
Bonus, the egg and cheese give me a whopping dose of protein to start my day off on the right foot. Bonus-bonus (that's a thing, right?), I don't have to feel guilty about this easy omelet Mason jar breakfast because it's low calorie, low carb, and totally diet friendly!
Ready to whip up your own easy omelet? Here's how!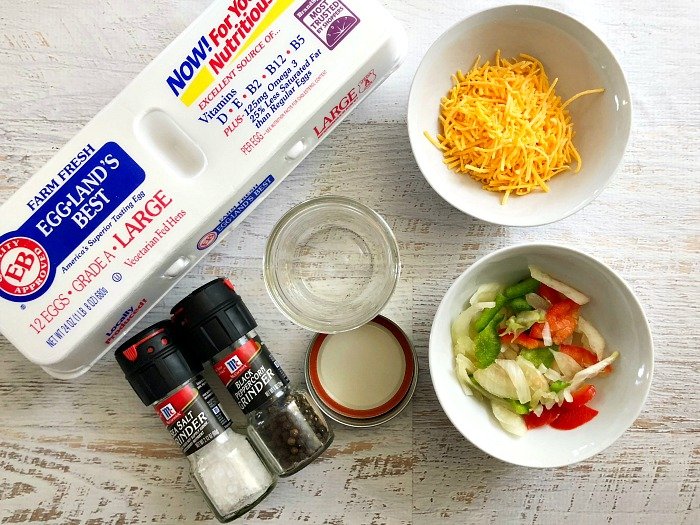 INGREDIENTS
1 egg
Green and red bell peppers (diced)
Onions (diced)
Cheddar cheese (shredded)
Salt and pepper
8 oz Mason jar or jelly jar
DIRECTIONS
1. Place peppers in Mason jar.
2. Add onions.
3. Top with shredded cheese.
4. Crack an egg over your microwave omelet toppings.
5. Sprinkle with salt and pepper.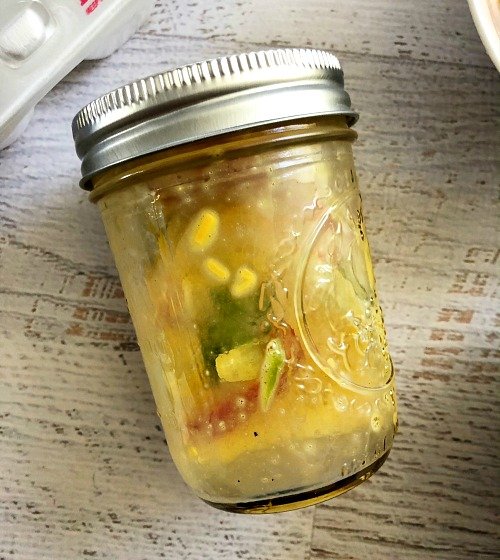 6. Place the lid on the Mason jar and shake vigorously.
Tip: Ensure the lid is secure or this Mason jar recipe is going to turn into a HUGE mess, which is not what you want to deal with first thing in the morning! 🙂
7. Remove the lid and microwave your Mason jar breakfast for 1:30 to 2 minutes.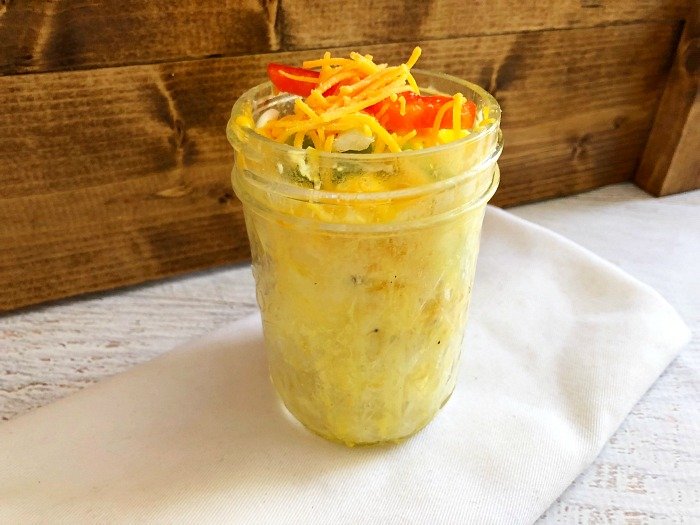 8. Enjoy your easy omelet!
Note: You could also top this Mason jar breakfast easy omelet with diced tomatoes before diving in. I think they add a little something extra.
Have you tried this Mason jar breakfast? What did you think? Share your feedback and your favorite Mason jar recipes for breakfast in the comments! 🙂