Looking for Christmas Mason jar ideas? Look no further than this Mason jar Christmas craft! It makes a beautiful holiday Mason jar centerpiece.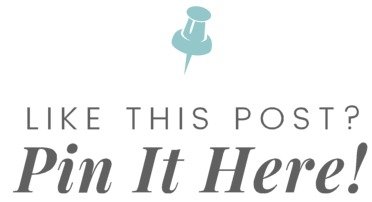 Christmas Mason Jar Ideas: Christmas Mason Jar Centerpiece
Santa will be visiting your home soon…is your house ready? Time and money are at a premium during the holiday season, and often decorating falls to the bottom of the list. Luckily, you don't need a lot of time or money to whip your home into shape for guests, including Mr. Claus himself! Christmas Mason jar ideas offer frugal and simple ways to showcase your holiday spirit.
Honestly, there are Mason jar Christmas crafts for everything. Seriously, everything. Just do a quick Google (or Pinterest) search and you'll see what I mean. Some of my favs are simple ideas for Mason jar centerpieces. For example, here's a super cute fall Mason jar centerpiece. Below, I'll share with you my go-to Mason jar Christmas decoration centerpiece.
There's a lot to like about this Mason jar crafts Christmas project. One, it's relatively inexpensive. You may be able to keep the cost even lower by using found items, such as pinecones from your backyard. Two, this Mason jar Christmas decoration is customizable. You can use the suggested items (pine boughs, pinecones, and berries) as filler or other items of your choosing. For instance, cinnamon sticks are holiday appropriate and add a nice scent. Plus, you can scale this Mason jar Christmas craft project up or down. If you have a small table just make one Mason jar. Have a table fit for a feast? Make more than 3 centerpieces. Last but not least, this Mason jar projects for Christmas adds a pop of color to any table but is still very classy. It would fit the table whether you're serving dinner to just your immediate family or your boss! 🙂
By the way, Christmas Mason jar ideas aren't just for decor! Many Mason jar projects for Christmas make fantastic gifts. With a little research you can find a DIY Christmas Mason jar gift for anyone (and I do mean anyone) on your shopping list. Get inspired with this:
Mani-pedi in a jar – This is a great Christmas Mason jar idea for the woman on your Christmas list who deserves a little pampering!
Mason jar candle – Use red and green or possibly metallic sprinkles to turn this into a Christmas Mason jar idea!
MATERIALS
(3) 16 oz Mason jars
Red, white, and green spray paint
Hemp twine
Scissors
Jingle bells
Fake pine boughs, pinecones, and berries for filling
Hot glue/hot glue gun
DIRECTIONS
TIP: This Mason jar Christmas crafts project can get messy! Cover your work surface with scrap paper, newspaper, or protective plastic before getting started.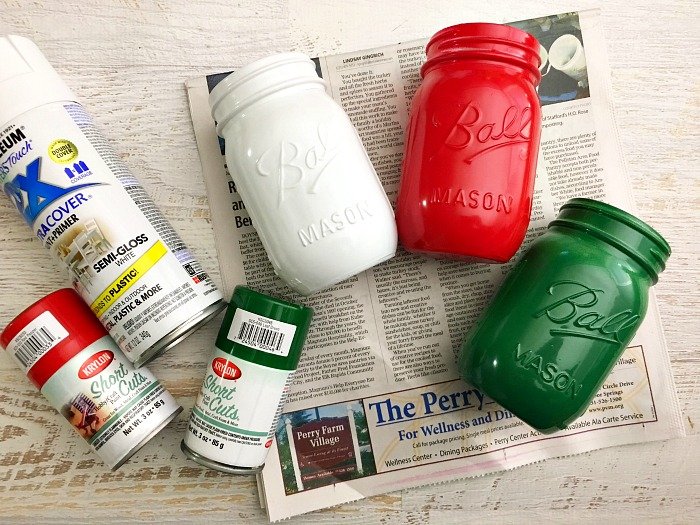 1. In a well ventilated area, spray paint each Mason jar a different color (one red, one white, and one green). Let dry.
2. Glue a piece of twine to the back of the rim, wrap the twine around the rim 3 times, cut, and secure the end with glue.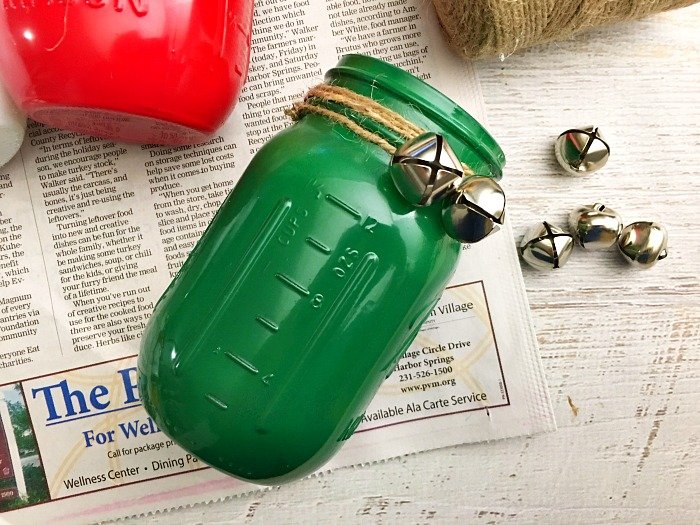 3. String 2 jingle bells onto another piece of twine and tie that piece of twine around the rim, securing it with a double knot.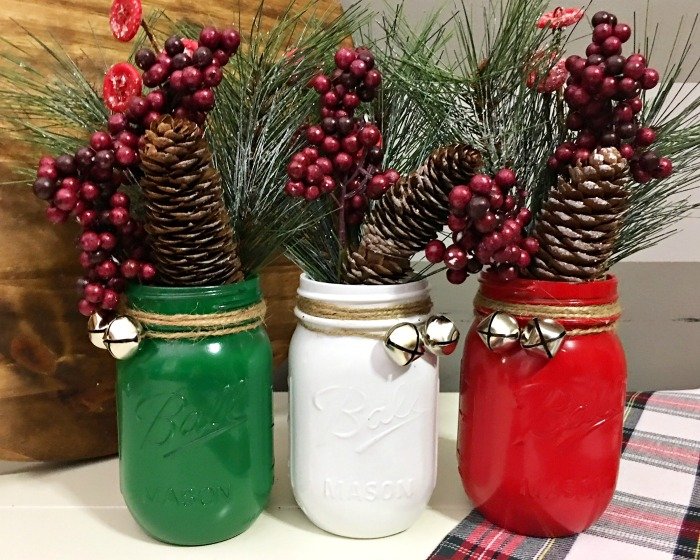 4. Fill your Christmas Mason jar with a wide variety of holiday appropriate decor (ex. pine boughs, pinecones, and berries.
5. Repeat steps 2 through 4 with each Mason jar.
6. Place your Mason jar centerpiece as desired.
Looking for even more fun and frugal Christmas Mason jar ideas? Be sure to follow Mason Jar Breakfast Pinterest boards like: