This 4 ingredient breakfast in a jar recipe is a nutritious and delicious breakfast option that takes just minutes to make!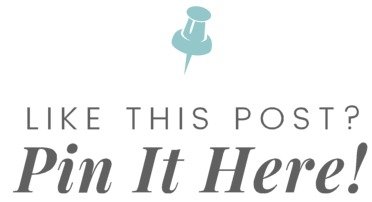 Berry and Yogurt Breakfast in a Jar Recipe
I really (really) like breakfast in a jar recipes. In case the blog (called Mason Jar Breakfast & More) wasn't enough to tip you off. 😉
One of my favorite things about Mason jar breakfast recipes is how versatile they can be. When most people think of breakfast in a jar recipes, they think of simple options for things like yogurt. Now, I'm not here to diss yogurt Mason jar breakfast recipes; in fact, I'm here to share a refreshing fruit filled recipe with you. However, breakfast in a jar recipes can be so much more than just yogurt. For example, I've got Mason jar breakfast recipes for:
Yep, breakfast in a jar can be all of those things and more. However, when you want to keep it quick and simple, you can't go wrong with a yogurt parfait style Mason jar breakfast recipe. This particular recipe has just 4 ingredients and you can easily mix and match your berries based on what you have on hand or what's on sale this week at the grocery store.
If you don't mind the granola getting a tad soggy, you can even make this breakfast in a jar the night before and store it in the fridge so you have a grab-and-go option in the morning. Otherwise, just prep your berries the night before and you'll be able to throw this Mason jar breakfast together in a matter of minutes. Seriously, about 3 of them!
Tip: Make this already healthy Mason jar breakfast a bit more nutritious by opting for plain Greek yogurt.
INGREDIENTS
These ingredients make a Mason jar breakfast for one. Scale up to feed a crowd.
16 oz Mason jar
3/4 cup Greek vanilla yogurt
1/4 cup granola
1/2 cup blueberries (washed)
1/2 cup strawberries (washed)
DIRECTIONS
1. Place Greek yogurt in Mason jar.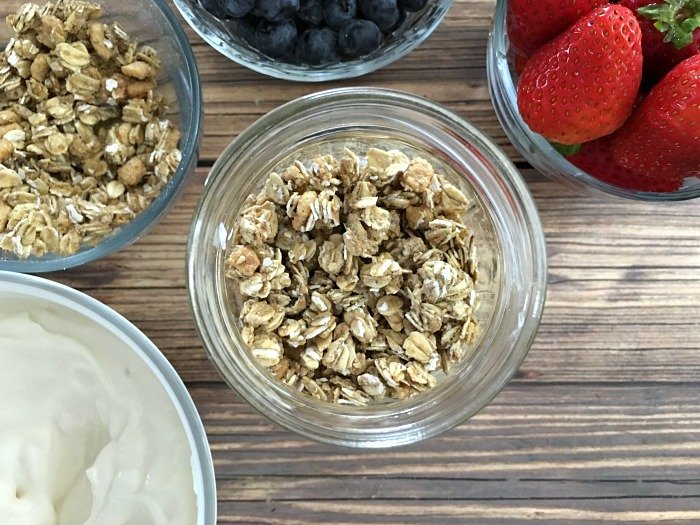 2. Top yogurt with granola.
3. Slice the tops off of the strawberries (to remove the stem) and cut them into bite sized pieces.
4. Add strawberries to Mason jar.
5. Add blueberries to Mason jar.
6. Place the lid on this breakfast in a jar and store it in the fridge until you're ready to enjoy.
Tip: This breakfast in a jar recipe isn't just for breakfast! This dish would make a healthy sweet treat that's perfect for hot summer days! 🙂
Love this simple and sweet breakfast in a jar recipe? Find even more inspiration by following the Mason Jar Breakfasts Pinterest board.