What's your favorite Mason jar dessert? I betcha this 3-Ingredient Mason jar ice cream will quickly become one of them.
3-Ingredient Mason Jar Ice Cream
Ice cream = summer. (That's just my opinion, but I think I'm not alone in this.) It's the perfect sweet, cool treat for those hot afternoons spent by the pool, at the playground, or well, anywhere. For the longest time, I thought that I could only get ice cream one of two ways: buying it at the grocery store or ice cream parlor or making it with an ice cream machine.
Then, I found out that you can make Mason jar ice cream at home without an ice cream machine and with only 3 ingredients. Sound too good to be true? It's not. I would never lie to you about ice cream! 😉
Yes, you read that right. Ice cream. In a jar. Are you as blown away as I was? I can already see the possibilities! This is a genius recipe that's quick, easy, and inexpensive. I mean, it has 3 ingredients that are probably in your kitchen right now. On top of all that, making Mason jar ice cream is good old-fashioned fun. It's the perfect summer project for kids. You can bet they'll do all the shaking when there's ice cream in a jar waiting for them at the end.
Ready to tackle one of the best Mason jar desserts around? Let's go!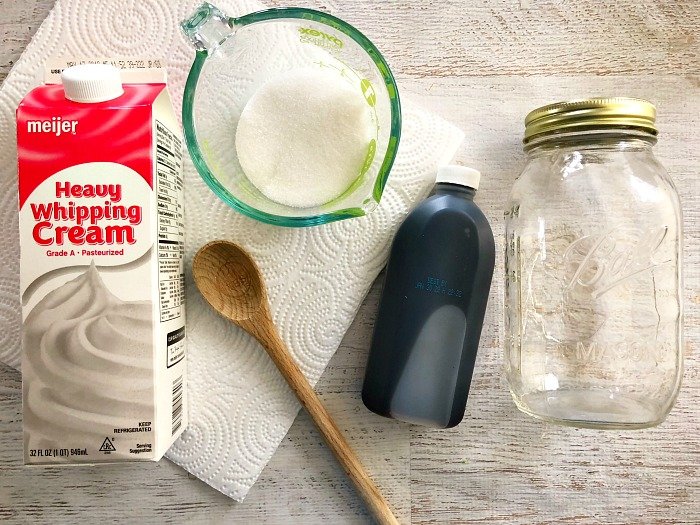 INGREDIENTS
The ingredients listed below for this Mason jar ice cream recipe will fill one jar and make about 4 cups of ice cream.
Large 32 oz. Mason jar
Heavy whipping cream
2 tablespoons sugar
1 tablespoon vanilla extract
DIRECTIONS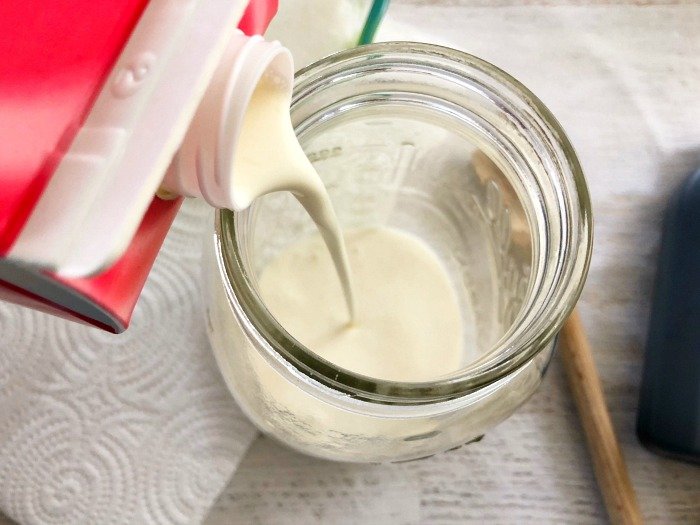 1. Fill a large Mason jar halfway to the top with the heavy whipping cream.
2. Add 2 tablespoons of sugar and 1 tablespoon of vanilla extract to the jar.
3. Place the lid back on the jar and shake vigorously for several minutes.
Tip: Shake for 4-5 minutes. You'll know that it's been shaken enough when the mixture doubles in volume and coats the back of a spoon.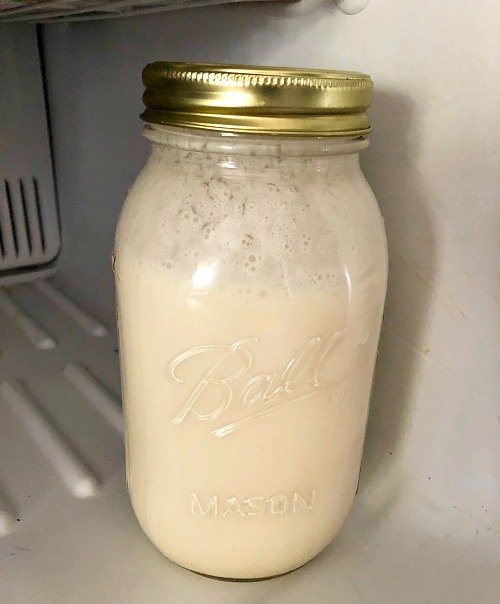 4. Place the Mason jar ice cream in the freezer for approximately 4 hours.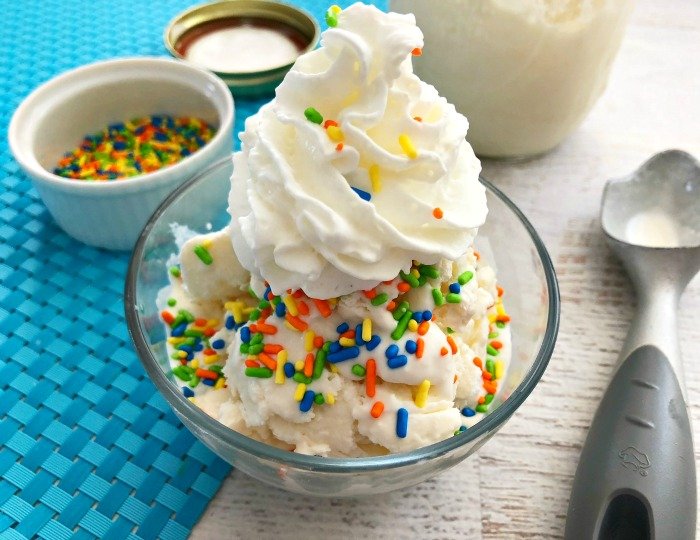 5. Open the jar and let the ice cream soften a bit if needed (it can get a little bit icy when really cold).
Tip: This Mason jar ice cream recipe is for classic vanilla ice cream, but feel free to go wild. After shaking up the ice cream mixture in your Mason jar, swirl in your favorite toppings: chocolate, caramel, berries… whatever you want. Then freeze as normal.
I'm always up for new ice cream combinations, and I'd love to hear how you top your Mason jar ice cream. Please share in the comments!
Want more of the best Mason jar desserts? Satisfy your sweet tooth with this indoor s'mores recipe or no-bake cherry cheesecake recipe. Oh, and be sure to follow Mason Jar Breakfast's Desserts Pinterest board.