Learn how to make the cutest "I Love You" Mason jar flowers centerpiece–the perfect DIY Valentine gift!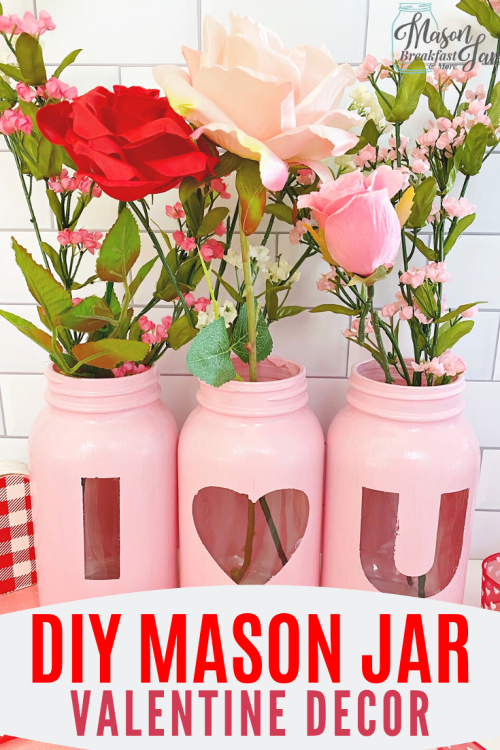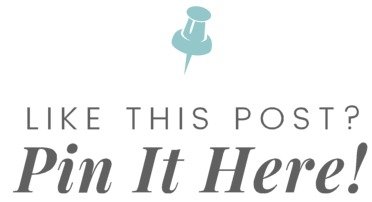 DIY Valentine Gift: "I Love You" Mason Jar Flowers Centerpiece
I don't know about you, but I love Valentine's Day! I mean, what could be better than celebrating the people you love? It doesn't have to be just romantic love, either (though of course you probably do want to celebrate your spouse!). I think it's great to celebrate your family, friends, and community on this holiday.
I also think that you don't have to spend a fortune on Valentine's Day in order to show your love (no matter what Hallmark, social media, or jewelry stores might tell you). To me, there's nothing more loving and thoughtful than making something you think someone will enjoy, with your own two hands. (Who else is with me on this?) That's why DIY Valentine gifts are great! They show loved ones that you took the time and energy to make them a wonderful gift–but you don't have to blow your budget.
Not to mention, DIY Valentine gifts don't even have to be that hard. (Sure, it should look like you put in some effort, but you don't have to slave away for hours and hours on end to make a great homemade Valentine's Day gift. There are only so many hours in the day!)
One of my favorite DIY Valentine gifts is this "I Love You" Mason Jar Flowers Centerpiece. The materials are easy to find and inexpensive, the DIY process is simple and quick, and the results look fantastic! These Mason jar flowers would look great in any home, and it's sure to make the gift recipient very happy. (Plus, the flowers in the Mason jar vase are very realistic-looking fake flowers, so you don't have to worry about whether or not the recipient has a green thumb, and they last forever!)
Another reason this gift is great is that it's very customizable. Say you want the recipient of this DIY Valentine gift to be able to use it year-round: just swap out the "I," heart, and "U" stickers for the person's initials, for example, and voila! A Mason jar vase that doesn't scream "Valentine's Day." Another good option is to change the color so that it matches the decor of the recipient's home. (If you're unsure of their home's colors, white works perfectly!).
Note: I like themed holiday decor and re-use my favorites every year, so I stuck with the Valentine's Day stickers and color scheme.
Also, if you love this idea and want more Mason jar gift ideas, you're in luck! You can find more Mason jar flowers, vases, and centerpieces here:
Ready to get started? Keep reading for the simple how-to for the DIY Valentine Mason jar gift!
MATERIALS
3-32 oz Mason jars
Waverly super premium semi-gloss pink paint
Foam paint brush
2.75 I, heart, and U vinyl stickers (make your own on a silhouette or Cricut or buy off Etsy)
Faux roses and small flowers
Wire cutter
Scrap newspaper
DIRECTIONS
1. Place one sticker on the center of each jar, and press the stickers firmly onto the glass.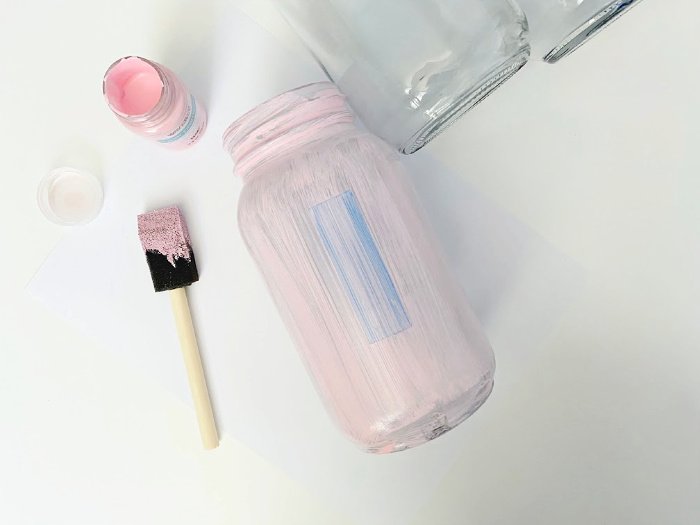 2. Lay out an old newspaper to catch paint drippings. Paint each glass pink and let dry.
3. Repeat step two with three coats of paint and let dry.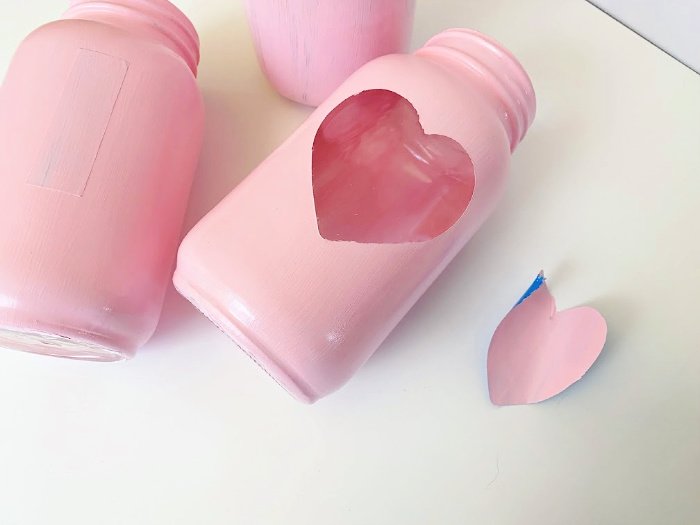 4. After the paint has dried, gently peak off the stickers.
5. Carefully cut the faux flower stems with a wire cutter to fit in the jars.