Mason jar centerpieces for weddings, like this one, are a frugal way to add a unique touch to your special day!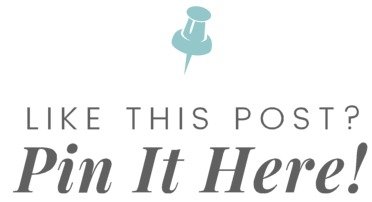 Pink Mason Jar Centerpieces for Weddings or Your Home
Is the price tag attached to your big day getting a little scary? Yep, wedding expenses tend to add up fast. Fortunately, there are areas you can cut costs on without sacrificing style… if you're willing to use a little elbow grease that is. (Alternatively, you could draft your bridesmaids into tackling the DIY dirty work!) These Mason jar centerpieces for weddings are an easy and inexpensive option for wedding decor.
Psst Keep yourself on track with this free printable wedding budget planner.
I know that planning a wedding takes up a ton of time without taking on a myriad of DIY projects but these Mason jar centerpieces for weddings are pretty quick and simple. Obviously, if you're having a massive wedding this project will take longer because you'll need more centerpieces but each centerpiece, not counting drying time, probably takes about 20-30 minutes. Round up your bridesmaids, pour some wine, and get painting! You'll have beautiful handmade Mason jar centerpieces before you know it. 🙂
Tip: Not only do these Mason jar wedding centerpieces work well for your big day… you can also use them to decorate your home or for another event such as a garden party.
If these Mason jar centerpieces for weddings (or home!) don't exactly fit your style, no worries. There are plenty of other easy options to choose from. Check out:
MATERIALS
Scrap paper or newspaper
Mason jars
Pink, cream, and grey chalk paint
Foam paint brushes
Hemp twine
Scissors
Nail file
Hot glue/hot glue gun
Note: While I'm using pink, cream, and grey paint for the Mason jar wedding centerpieces in this article, you can use whatever colors you like. There are plenty of chalk paint colors to choose from… find those that best match your wedding or home decor!
DIRECTIONS
1. Cover work surface with scrap paper or newspaper.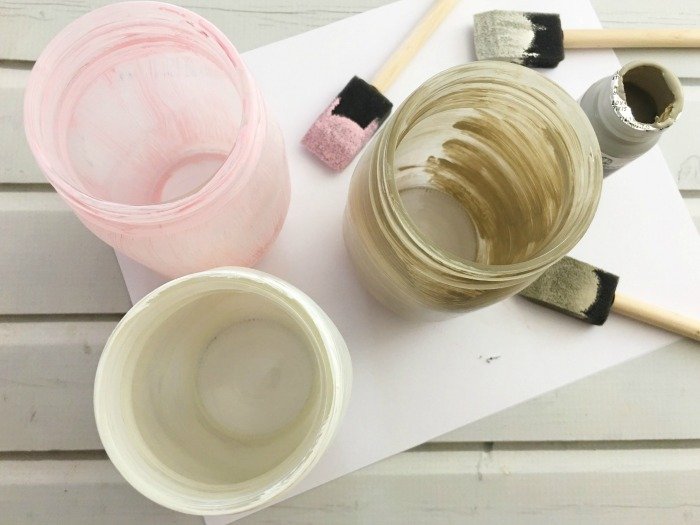 2. Use foam paint brushes to paint each Mason jar a different color.
3. Let dry.
4. Once the Mason jars are dry, repeat steps 2 and 3 to add a second coat.
Note: You may need to add a third coat of paint.
5. Using a nail file, lightly sand off some paint on each Mason jar to create a rustic/distressed look.
6. Carefully glue the end of a piece of twine onto the back rim of each Mason jar, wrap twine around the jar five times, and secure the end with hot glue.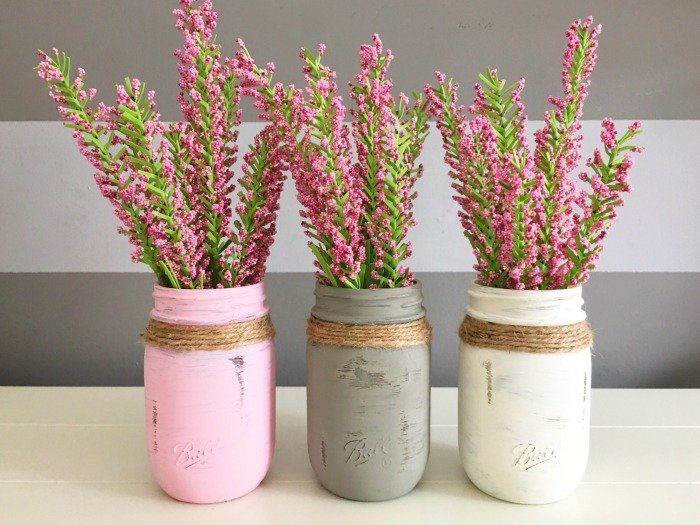 7. Fill with flowers and display your Mason jar centerpieces for weddings!
Now that you know how to make a Mason jar wedding centerpiece, how about seeing what else Mason jars can do for you? Hint: It's a lot! Get inspired by following Best of Mason Jar Breakfast & More, Mason Jar Centerpieces, and Mason Jar Decor Pinterest boards.