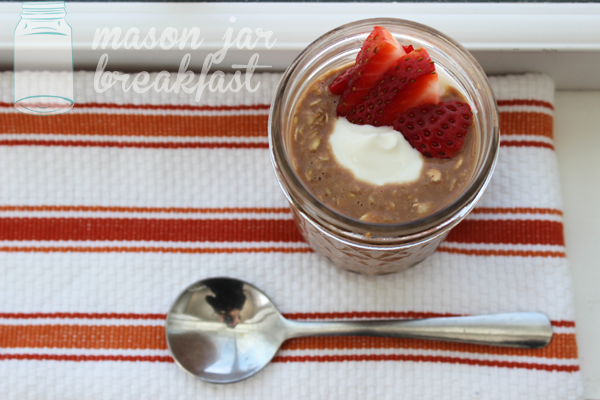 Where are my Nutella fans? Oh, I know you love that chocolatey-hazelnut gooeyness! (Is that even a word?) Well now you can have Nutella for breakfast! All you have to do is combine it with your overnight oatmeal recipe, top it with Strawberries and Voila, you've got a tasty breakfast in a jar!
This is literally one of my favorite recipes, there is something about the almond milk and nutella that makes it so creamy!

Nutella Breakfast In a Jar Recipe
Ingredients
1 Tablespoon Nutella
¼ Oatmeal (half pint jar)
½ cup Almond Milk
Strawberries
Yogurt (if desired)
Instructions
Combine Oatmeal, Almond Milk and Nutella. Mix ingredients until Nutella is completely integrated. Top with strawberries and refrigerate overnight. I like to top it off with a dollop of yogurt and strawberries.